New Bookshelf Speakers!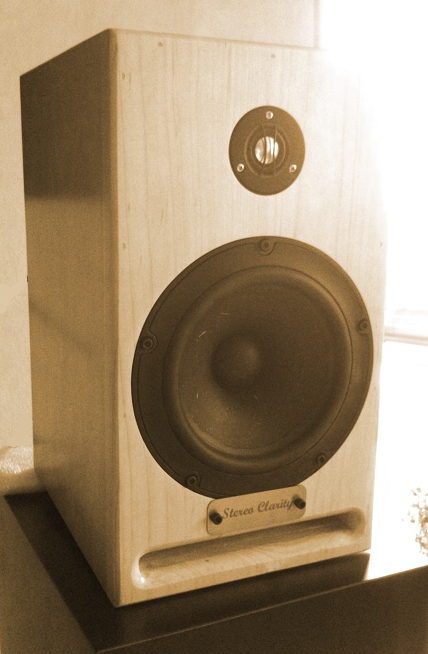 We've had multiple requests for some smaller bookshelf speakers. Naturally, we spent some time working on getting things exactly the way we wanted. The goal for these was BIG sound from a SMALL cabinet. I'm proud to report that we accomplished that mission.
The design incorporates a low distortion 6.5″ midbass driver and an aluminum dome tweeter. Even in a small cabinet bass response isn't sacrificed due to the bass reflex design.
Small enough to work as surround speakers, mighty enough to be your front speakers!
For more information send an email Steven@StereoClarity.com