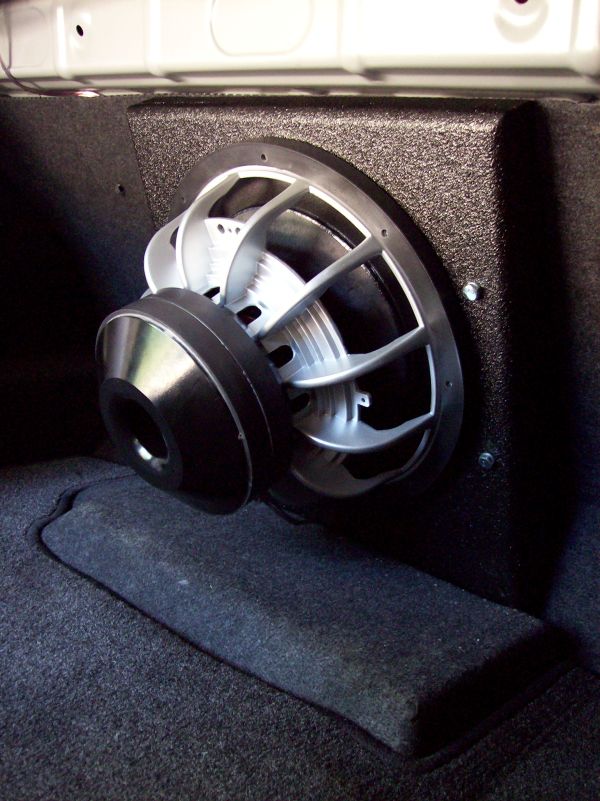 Another Stereo Clarity product for you IS300 guys!
The idea with this one was to develop something that would yield great SQ and also be capable of high SPL numbers. So when you're wanting to get down once in a while you don't have to worry about whether your sub can keep up! By nature of the install the cone of the speaker is fully protected and since there is no "enclosure" the weight savings are substantial over  a traditional subwoofer system. Did I mention that you'll have frequency response all the way down to 20hz?
Install is easy and can be done in under an hour.
Order page linked HERE!

Team Stereo Clarity competed at a local DFW sound quality show and took home first place in both the amature and pro categories. This was a double point event which means it's like winning two competitions. Both cars had not yet refined their installs yet performed flawlessly. Mir's accord with tweeters only a few days old imaged beautifully with high marks in staging. The Tacoma, with no time alignment or EQ work, still managed a first place finish due to exceptional tonality and uniqueness of install.
As the season progresses we're hoping to use each competition as a building block to further refine our installs. The Accord will be getting new custom fiberglassed A-pillars (a more permanent home for the tweeters) and the Tacoma will be getting an extreme amount of processing to tidy up frequency response and imaging.